Natural Limonite Mineral Cubes
For Your Personal Collection, Crystal Healing, Or Just For Decoration.
All Crystal Journey Tasmania's Crystals And Minerals Come With A Brief Description Of
The Metaphysical Properties Of Each Stone.
All Crystal Journey Tasmania's Crystal And Minerals Are Genuine Natural Unless Other Wise Stated
~Please Note~
All Natural Crystal & Minerals may Contain Natural Flaws Or Fractures
Crystals can complement other therapies and support energetic well-being. Crystals should not be used as a replacement for medical treatment. For medical advice, please consult a licensed healthcare specialist.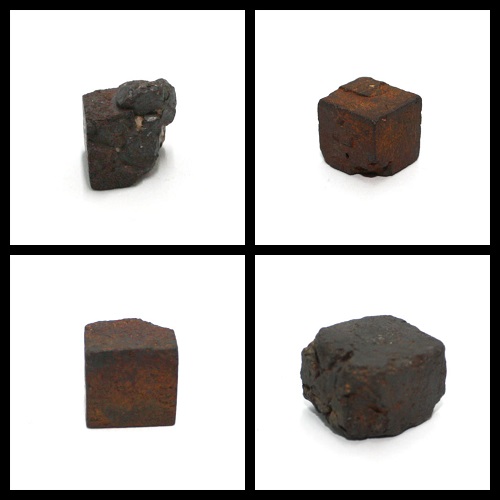 Limonite is an iron oxide, a grounding and protective mineral that stabilises, imparts endurance and stimulates inner strength, particularly when faced with extreme conditions. Spiritually, Limonite guards against mental influence or ill wishing and prevents psychic overwhelming. It affords the physical body protection during metaphysical activities and enhances telepathy. Psychologically Limonite is useful for removing yourself from the mire, what ever form that may take. It facilitates standing your ground with out needing to fight back and favourably assists legal situations. With the support of other stones, it brings out inner child healing. Mentally this stone is a powerful intellectual facilitator, sharpening the mind and increasing efficiency of thought and ameliorating confusion. Physically Limonite is traditionally used as a treatment for dehydration and is said to restore youthful properties. In healing Limonite is useful for purification, jaundice, fevers, the liver and digestion and over coming dehydration, supports the musculoskeletal system and assimilation of iron and calcium. Limonite resonates with the earth, base and sacral chakras.