Natural Black Kyanite Crystal Specimens
Brazil
For Your Personal Collection, Crystal Healing, Or Just For Decoration.
All Crystal Journey Tasmania's Crystals And Minerals Come With A Brief Description Of
The Metaphysical Properties Of Each Stone.
All Crystal Journey Tasmania's Crystal And Minerals Are Genuine Natural Unless Other Wise Stated
~Please Note~
All Natural Crystal & Minerals may Contain Natural Flaws Or Fractures
Crystals can complement other therapies and support energetic well-being. Crystals should not be used as a replacement for medical treatment. For medical advice, please consult a licensed healthcare specialist.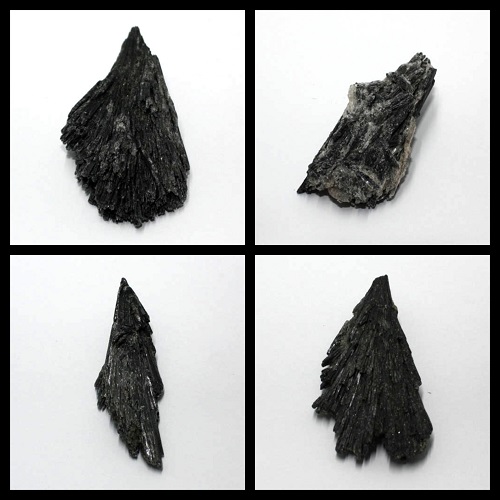 Black Kyanite can clear blocked energies in any chakra and can replenish the meridian system. It is both grounding and energising, increasing one's vibrational frequencies without taking one out of the body. It is useful in energetic healing, because it clears imbalances and brings forth an unhindered flow throughout one's various systems. Black Kyanite can take one back to past lives and forward to probable futures. It teaches one to experience interdimensional consciousness without loosing one's connection to earth. Black Kyanite combines synergistic-ally with nuummite. Both are powerful dynamic stones that help one plumb the depths of the subconscious world and to return to this world with fresh insights.