Polished Crystal Eggs & Hearts
Crystal Journey Tasmania's Crystals And Minerals Come With A Brief Description Of
The Metaphysical Properties Of Each Stone.
All Crystal Journey Tasmania's Crystal And Minerals Are Genuine Natural Unless Other Wise Stated
~Please Note~
All Natural Crystal & Minerals may Contain Natural Flaws Or Fractures
Crystals can complement other therapies and support energetic well-being. Crystals should not be used as a replacement for medical treatment. For medical advice, please consult a licensed healthcare specialist.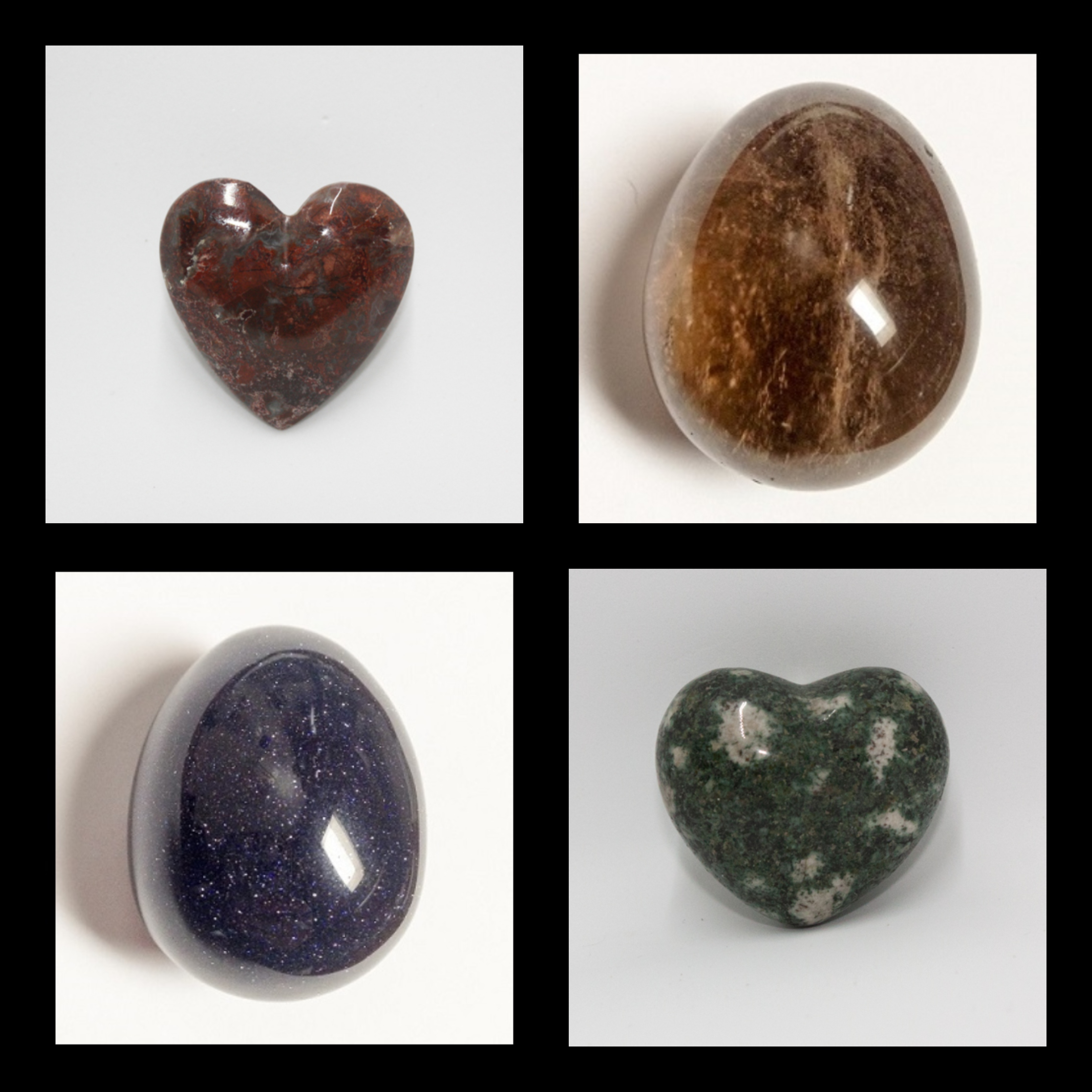 Crystals come in all shapes and sizes. Some are rounded and smooth, Each shape has its own attributes and application. Knowing how to use these different shapes opens the way to magical possibilities.

Egg-
Egg shaped crystals confine and shape energy and can be used to detect and rebalance blockages in the body. The more pointed end is a useful reflexology or acupressure tool. They make excellent hand comforters to used in times for stress.
Heart-
Represent deep loving energy. Crystal hearts hold a lot of power and can fill a large space with their vibrations. Hold them tight to connect with loved ones and meditate with a heart-shaped crystal to open your Heart Chakra. These make very thoughtful gifts for loved ones, helping you reach across time and space to heal and connect.