Natural Blue Kyanite Crystal Specimens
Brazil
For Your Personal Collection, Crystal Healing, Or Just For Decoration.
All Crystal Journey Tasmania's Crystals And Minerals Come With A Brief Description Of
The Metaphysical Properties Of Each Stone.
All Crystal Journey Tasmania's Crystal And Minerals Are Genuine Natural Unless Other Wise Stated
~Please Note~
All Natural Crystal & Minerals may Contain Natural Flaws Or Fractures
Crystals can complement other therapies and support energetic well-being. Crystals should not be used as a replacement for medical treatment. For medical advice, please consult a licensed healthcare specialist.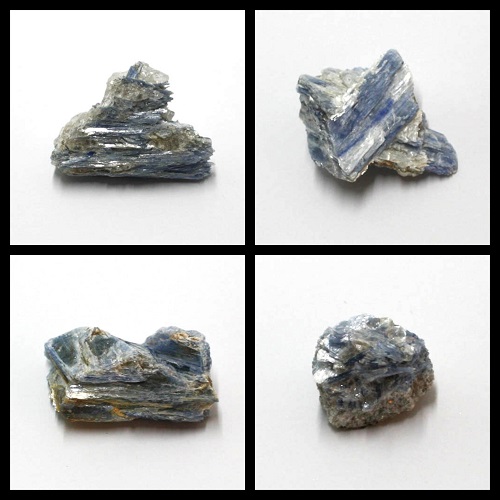 Kyanite stimulates the third eye and psychic abilities. It bridges blockages in the energetic and physical bodies and helps protect the auric field from intrusion. it can facilitate telepathy and the transfer of energy from person to person. Emotionally habitual emotional patterns can create blockages in the energetic field which act as skips in a record, the same inner dialog and emotional content play themselves endlessly. Kyanite can aid in bridging those patterns, helping to quickly create new pathways of energy flow and bringing immediate shifts in one's perception of the world. Physically Kyanite can help bridge the energy gaps caused by bone breakage, surgery and other intrusive trauma, assisting nerves and tissues to reestablish pathways through and around the trauma site. It is ideal for working to heal the brain from the effects if head trauma, seizure or stroke. It can aid in creating new neural pathways around damaged areas.