Hand Carved Angels & Dragon Skulls
Made From Genuine Natural Crystals
Crystal Journey Tasmania's Crystals And Minerals Come With A Brief Description Of
The Metaphysical Properties Of Each Stone.
All Crystal Journey Tasmania's Crystal And Minerals Are Genuine Natural Unless Other Wise Stated
~Please Note~
All Natural Crystal & Minerals may Contain Natural Flaws Or Fractures
Crystals can complement other therapies and support energetic well-being. Crystals should not be used as a replacement for medical treatment. For medical advice, please consult a licensed healthcare specialist.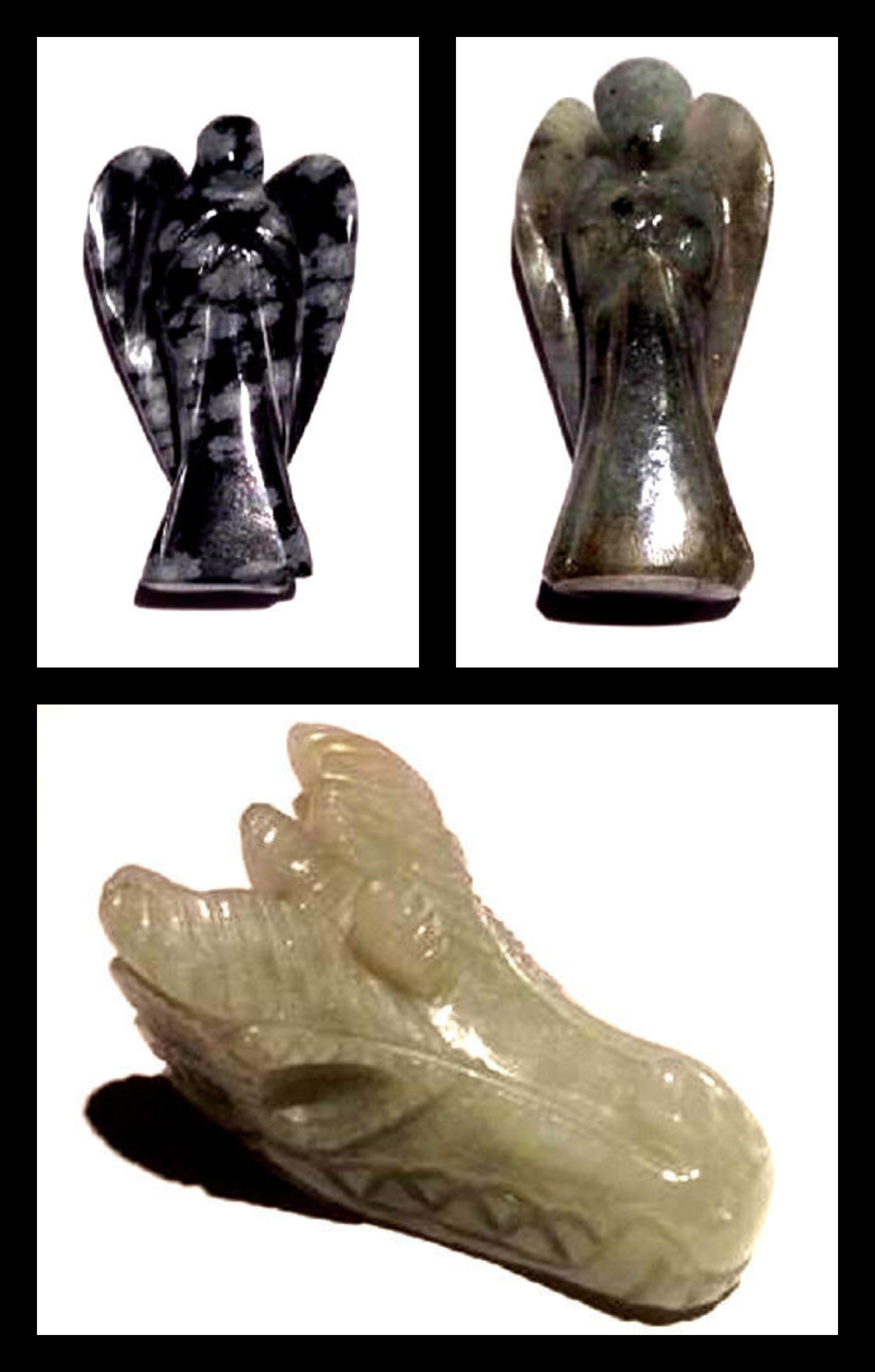 Crystals come in all shapes and sizes. Some are rounded and smooth, Each shape has its own attributes and application. Knowing how to use these different shapes opens the way to magical possibilities.
Angels
Crystal Angels anchor angelic energies, helping you connect with different angels or your guardian angels. Small ones can be carried with you in your pocket or a bag. They can be placed around the home or a healing room for added high vibration angelic support, protection or healing. Crystal Angels can also be placed at the centre of angelic crystal grids.
Dragon Skulls
Dragon Crystal Skulls are completely non humanoid Crystal Skulls. They have long snouts, fins, spines or horns and pointed teeth. These Crystal Skulls are more elemental in nature. They connect with nature and the elements of fire, earth, water air and spirit. Some dragons carry the more celestial energy of the Stars. Dragon skulls help heal and balance the energies of the natural landscape. They work well at Sacred Sites, Ley Lines and connect with the Elementals. Dragons also offer serious protection to any location. They channel the magical energies and wisdom of Arthurian Times, Avalon or the Far East.