Amethyst And Citrine Clusters
For Your Personal Collection, Crystal Healing, Or Just For Decoration.
All Crystal Journey Tasmania's Crystals And Minerals Come With A Brief Description Of
The Metaphysical Properties Of Each Stone.
All Crystal Journey Tasmania's Crystal And Minerals Are Genuine Natural Unless Other Wise Stated
~Please Note~
All Natural Crystal & Minerals may Contain Natural Flaws Or Fractures
Crystals can complement other therapies and support energetic well-being. Crystals should not be used as a replacement for medical treatment. For medical advice, please consult a licensed healthcare specialist.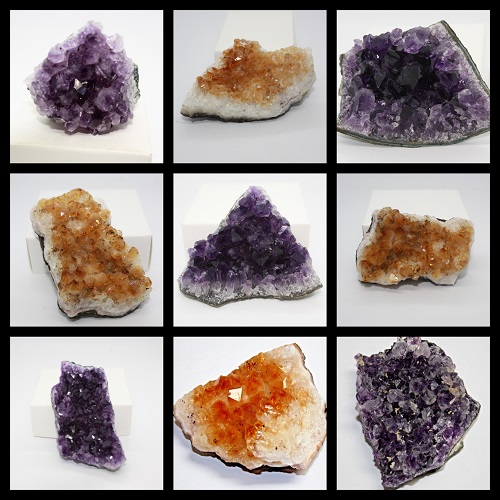 A cluster has many points bedded, but not necessarily fixed in to base. The crystals may be small or large. Clusters radiate energy out to the surrounding environment and can also absorb detrimental energy, they can be programmed and left in place to do their work. They are especially useful for cleansing a room or other crystals, in which case the crystal should be left over night on the cluster.