Friendship Caves
Natural Agate Crystal Cave/Geode Occo Ocho Pairs
For Your Personal Collection, Crystal Healing, Or Just For Decoration.
All Crystal Journey Tasmania's Crystals And Minerals Come With A Brief Description Of
The Metaphysical Properties Of Each Stone.
All Crystal Journey Tasmania's Crystal And Minerals Are Genuine Natural Unless Other Wise Stated
~Please Note~
All Natural Crystal & Minerals may Contain Natural Flaws Or Fractures
Crystals can complement other therapies and support energetic well-being. Crystals should not be used as a replacement for medical treatment. For medical advice, please consult a licensed healthcare specialist.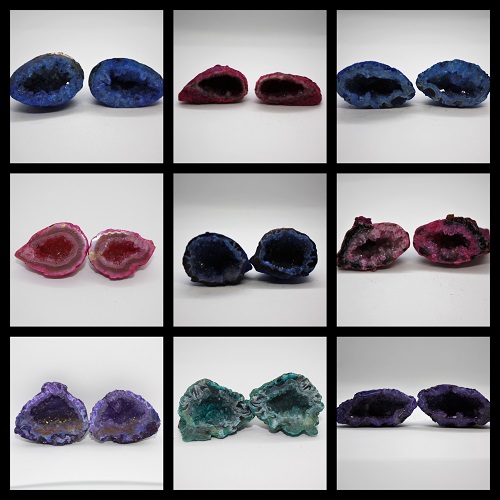 Each One Of These Agate Geodes Has Its Own Energy Level, When One Is Cut In Half, Each Piece Has An Identical Energy.
Give One Half To A Friend, Spouse, Daughter, Son ect, And Keep The Other Half Yourself.
Whilever Both Parties Keep Their Half, You Will Keep A Close Bonding With Each Other